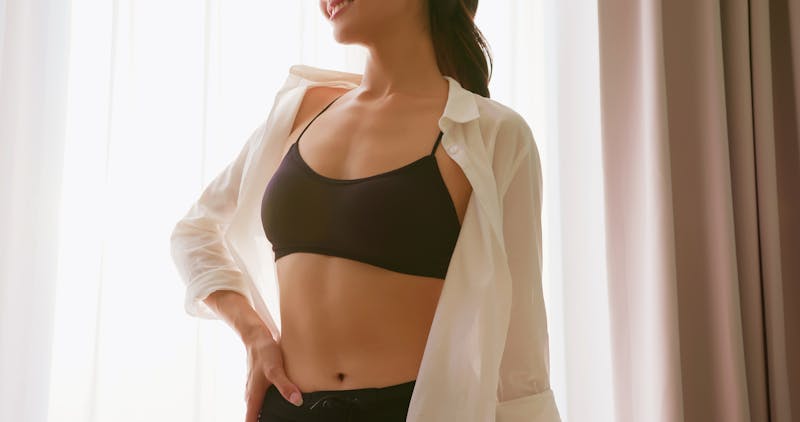 A firm, sculpted abdomen represents youth, health, and vitality. If you are among the many people who have seen their belly lose its firm, youthful quality, a tummy tuck may be the best option. This procedure tightens loose muscles while removing excess skin and fat and fully restores the area to appear fit, firm, and sculpted.
Once you've made the life-changing decision to have a tummy tuck, you might wonder how best to prepare yourself, so you have optimal results. The following are five ways to start preparing for tummy tuck surgery.
General Tummy Tuck Preparation
In preparing for tummy tuck surgery, your surgeon may ask you to:
Get lab testing or a medical evaluation
Take certain medications or adjust your current medications
Stop smoking
Avoid taking aspirin, anti-inflammatory drugs, and herbal supplements as they can increase bleeding
Improve Your Overall Health
Eating well, drinking more water, and staying active should be your focal point. Additionally, quitting smoking and limiting alcohol intake can positively affect how your body heals and fights off infection. You should also improve your stress management because chronic stress can negatively affect your health and immune response.
However, avoid crash dieting or losing a significant amount of weight that will be difficult to maintain after your tummy tuck. Because significant weight fluctuations can ruin the results of your surgery, you want to be in a position that you can easily maintain for long-lasting results.
Choose a Qualified Plastic Surgeon
Research and locate plastic surgeons for consultations. Look for board-certified plastic surgeons with experience in the tummy tuck procedure, which also provide plenty of before and after photos of abdominoplasty patients on their website. You should feel comfortable discussing your goals, expectations, and concerns, as well as feel confident that their recommendations align with what you expect from your tummy tuck.
Put Together Your Support Team
Because a tummy tuck requires a considerable recovery period, enlist the help of family and friends who can devote time and effort after the procedure to take care of you. You'll need to schedule leave from work and make arrangements for child and animal care. You should also arrange for someone to drive you to and from surgery and to stay with you for at least the first night following surgery.
Gather Extra Supplies
Staying as comfortable as possible during initial recovery should be your ultimate goal for home care. In the last few weeks before your tummy tuck, stock up on supplies you'll need; your surgeon should provide you with a list of what you should buy.
Some extra supplies that people have found to be helpful and aid in the recovery process are:
Extra pillows
Gauze pads
Comfortable clothing and underwear that is easy to remove
Ice packs and over-the-counter medication for discomfort
Compression clothing if prescribed
You should also create a meal prep plan to make and freeze food for later. By eliminating the worry of what to eat, you'll reduce stress, resist unhealthy food purely for convenience, and help maintain your newly improved eating habits.
Maintain Communication With Your Surgeon
Prior to your tummy tuck, share all relevant health information and lifestyle habits with your cosmetic surgeon. Discuss any signs of illness, such as colds, infections, or boils that appear before your surgery.
On the day of surgery, you should have time to check in with your surgeon so if you have any last-minute questions, communicate with them for ultimate peace of mind.
After the procedure, if you experience any abdominal pain or have any concerns, don't hesitate to contact your surgeon.
Choose The Ariel Center For Your Tummy Tuck
When you work with our plastic surgeons at The Ariel Center, you are granted access to world-class plastic surgeons in a state-of-the-art facility. You will be picked up at the airport in a private vehicle and transported to our hospital, a sparkling, pristine facility that meets and beats many U.S. standards.
Our staff is experienced, certified, and dedicated to providing world-class VIP care. The cost of a tummy tuck at The Ariel Center is more affordable than you would find in the USA or Canada. Most of our patients come from the USA or Canada, in a hospital that has achieved international patient health and safety certifications. Choosing The Ariel Center is one of the best ways to prepare for a tummy tuck.